A personalised website for growth
Bespoke HubSpot website
Your website is your digital calling card — and the ultimate sales machine, if you've got it set up right. Here at Bright, we develop websites based on the HubSpot CMS to help your business grow. Are you ready for a stunning website that does everything it should?
Scalable and built for growth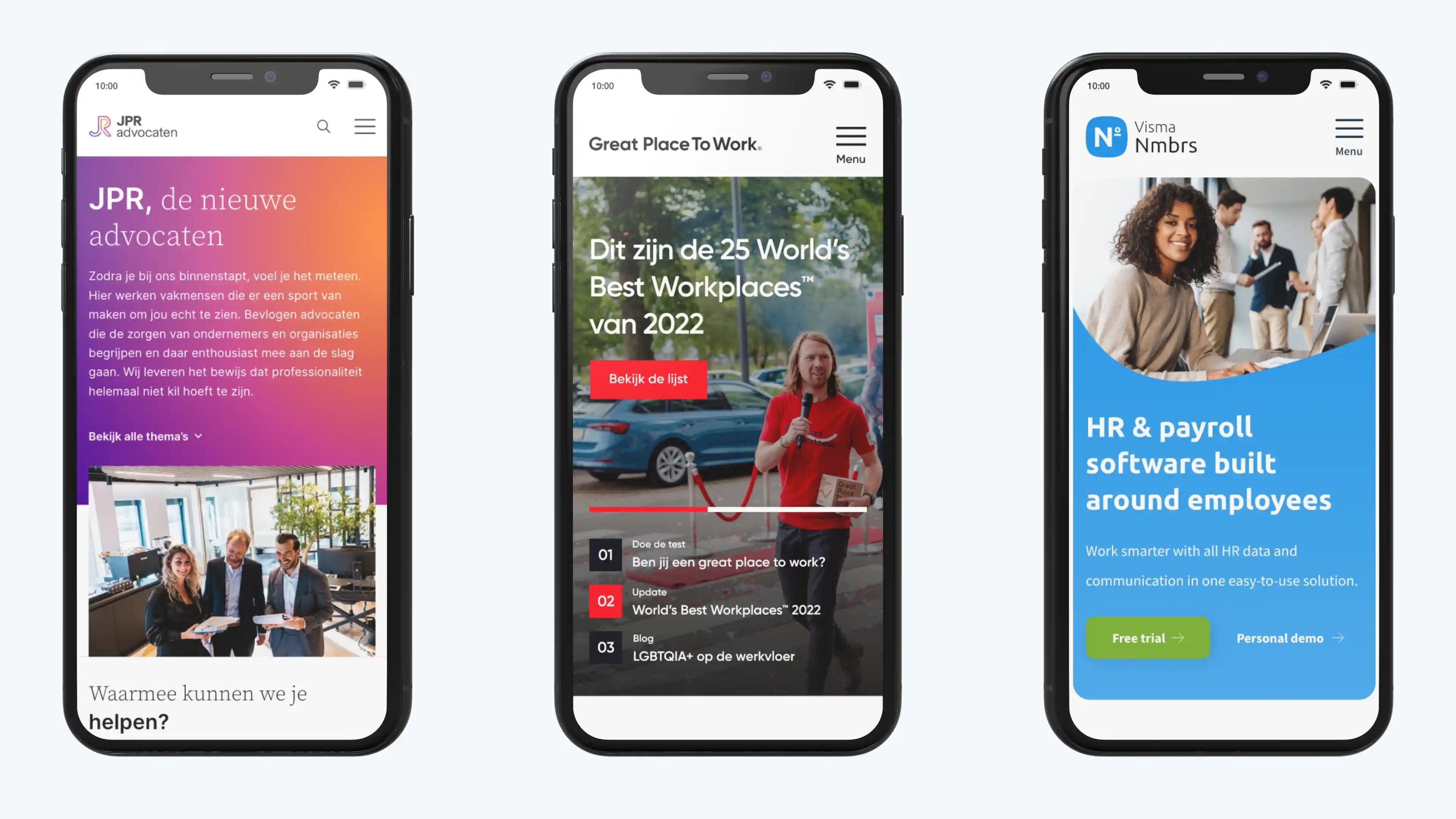 You need that new HubSpot website
Optimal results
You want better user experience and more leads
As is the case for everything else in HubSpot, the CMS is fully integrated with all other Hubs. Based on the uniform customer view offered by the CRM system, you've got all the tools you need to offer your visitors the perfect experience on your website.
HubSpot CMS includes everything you need to build a powerful website — all in one place. Thanks to its integration with HubSpot CRM and any other Hubs you've got, everything you need is within easy reach.
When it comes to your website, looking good is not all that matters: it also needs to have the right impact on your target audience. With a bespoke HubSpot website, your online presence can be designed and configured with your target audience in mind.
The optimal experience on all devices
In 2023, mobile traffic matters more than ever before. HubSpot CMS gives marketeers the opportunity to create mobile-optimised websites that look great on all devices, and that offer a seamless user experience.
The result is greater engagement and more conversions, as users find it easier to navigate and interact with your website, regardless of the device they are using.
Offering personalised content
HubSpot CMS enables marketeers to offer personalised content experiences to visitors.
Using advanced personalisation tools, marketeers can adapt content based on the interests, demographic data and behaviour of their audience.
The result: greater engagement, more conversions and improved customer satisfaction.
Work more efficiently
You want to save time and money, day after day
It's all well and good having a great-looking website, but you also want to see results. Using HubSpot CMS, you can develop secure, flexible and user-friendly websites that work for you.
Enterprise CMS market leader
HubSpot made its name with its Marketing Hub (CRM). The CMS Hub is the logical extension of that CRM platform.
Today, HubSpot is the market leader in the field of CMS solutions: nothing is impossible using this sleekly designed platform.
HubSpot CMS offers secure and scalable hosting for websites, meaning marketeers no longer need to lose any sleep over the technical aspects of website management.
HubSpot uses leading security protocols to protect the websites of its users against threats including hackers, malware and DDoS attacks.
What's more, HubSpot offers scalable hosting infrastructure, so that websites load quickly and perform as they should, even when the volume of visitors and traffic starts to grow.
HubSpot CMS offers marketeers a user-friendly interface to manage and update their website.
The CMS makes it easier than ever to create and edit pages, blog posts, forms and other types of content, without any technical know-how being required. What's more, HubSpot CMS was built with SEO in mind, meaning it's easy to create and optimise search engine-friendly content.
The special optimisation page, for example, guides you through the main SEO settings step by step, so that every page you produce is SEO optimised.
Tools and system integration
HubSpot CMS can be fully integrated with the other tools and systems marketeers use, such as CRM systems, e-commerce platforms, chatbots and much more. That way, marketeers get much greater flexibility and efficiency when it comes to managing their marketing and sales processes.
Hundreds of these tools are available in HubSpot's App Marketplace. Examples include Mailchimp, SurveyMonkey, LinkedIn, Facebook, Salesforce and Exact. Alternatively, tools that help increase the conversion rate on your website, such as Justuno, WiserNotify or Drip are also ready and waiting to be integrated into your HubSpot environment with just a simple click.
Why a bespoke HubSpot website by Bright Digital?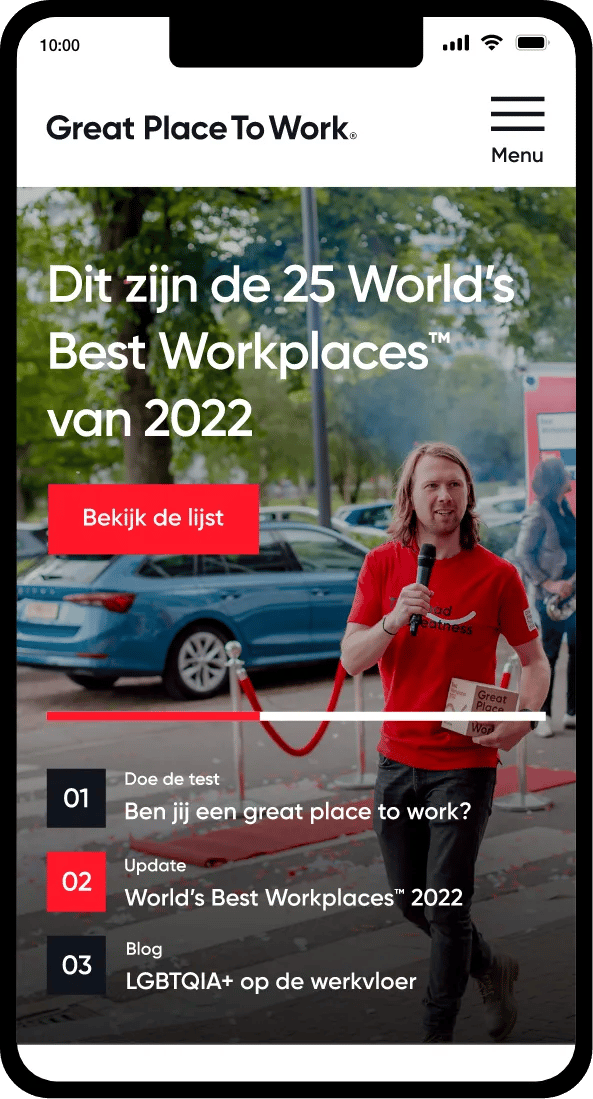 "We reached out to Bright to give our website a new boost (front and back end). With the know-how and skills their experts brought to the table, we've been able to get much more out of HubSpot than we ever thought we could, and that's made it significantly easier for us to get on with our work. From a branding perspective, we've also been able to build truly stunning new webpages. We really value Bright's approach: practical, focused, an eye for detail and simply great to work with!" — Anouk Minnes, Marketing Manager at Great Place to Work Netherlands.
"We've been partners for years, and we couldn't be more satisfied! We're now achieving real success using HubSpot. Bright have helped us automate our marketing processes in a much smarter way, so we can get more out of our marketing and sales efforts while lowering our labour costs. We highly recommend working with them." — Gert Klaasen, Managing Director at Bronkhorst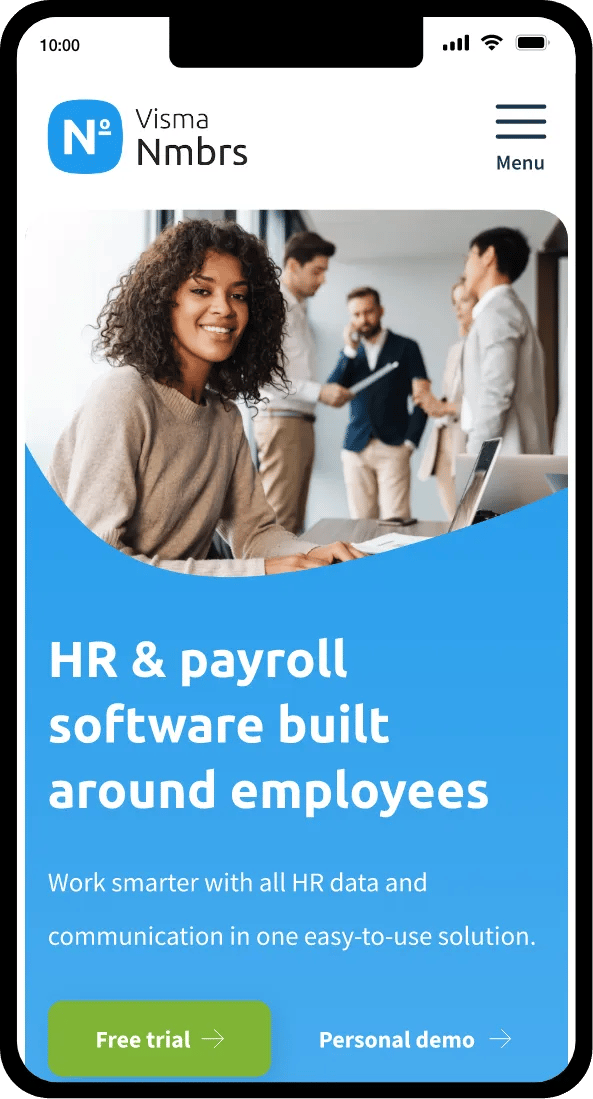 "Their process for our website redesign was very structured and clear, which offered me real peace of mind, especially because every mock-up design was spot on. Bright really listened to our needs and delivered a great looking website with easy-to-use modules. The final product looks completely new, yet exactly fits our brand identity. Thanks!" — Dook de Vries, Marketeer at Nmbrs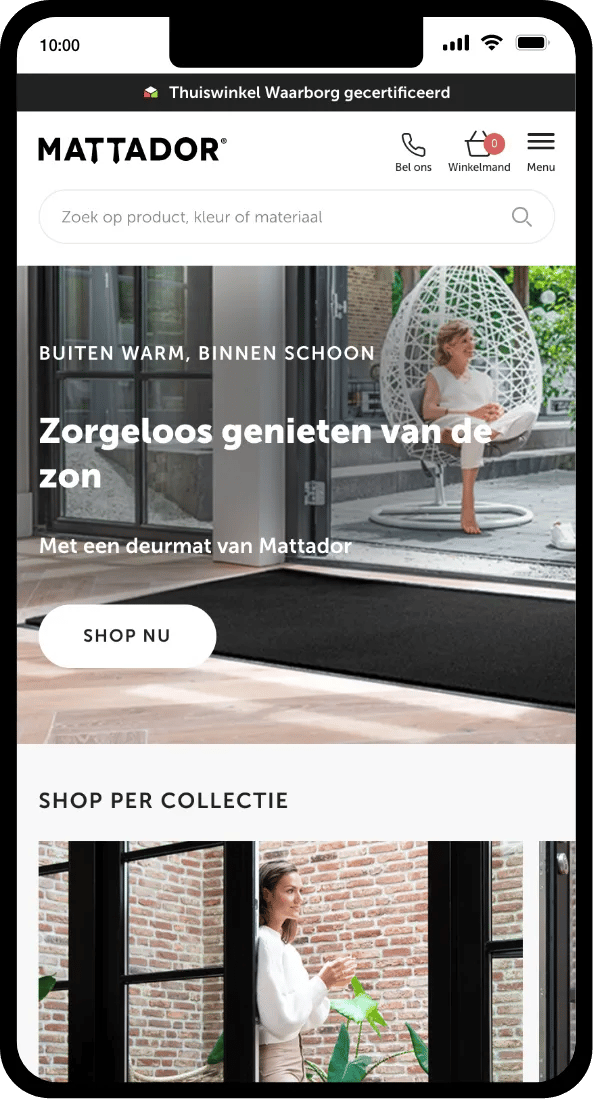 "With the help of Bright Digital, Mattador has been achieving substantial growth for several years. It's great to be able to work with the people at Bright. What particularly appeals to me is the knowledge and skills of the team, and their proactive attitude. Both on a strategic and operational level, they come up with a clear vision to help us grow and streamline our business. The atmosphere is really friendly and the team works hard. Thank you Bright, we look forward to working with you for a long time to come!" — Gooswijn Visscher, Mattador owner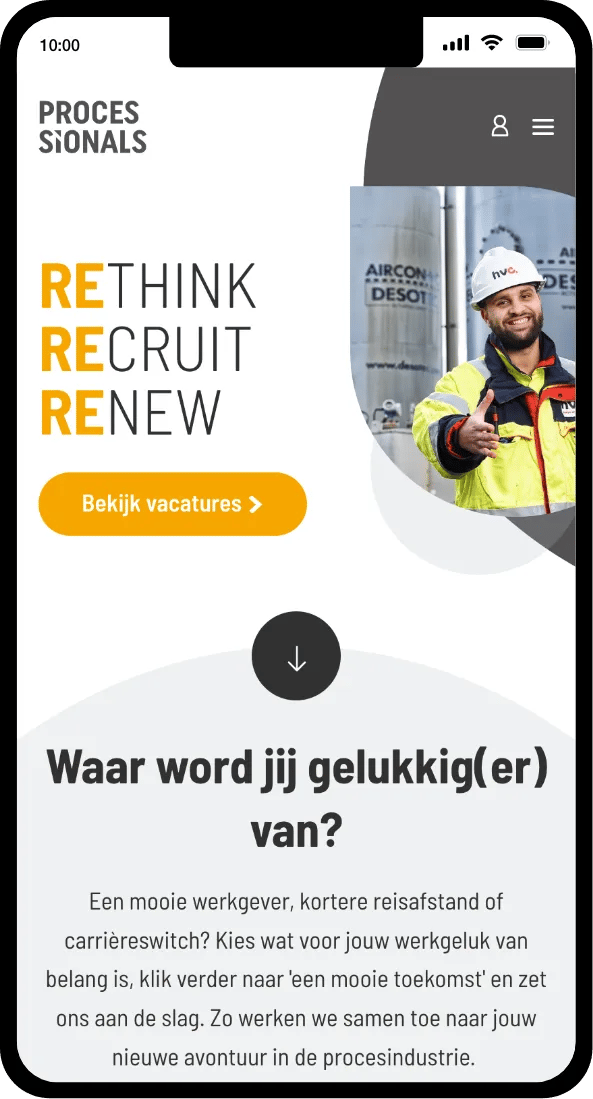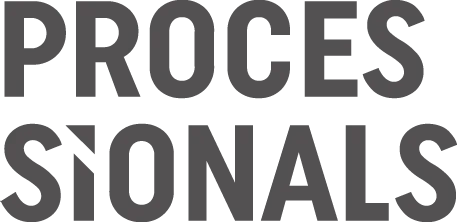 "We've been working with Bright Digital for several months now for the realisation and onboarding of our new website. Bright has just the right people available, and all of them carefully listen to our requirements and are able to visualise them in the form of really cool website designs! The know-how and skills they have in house make them the perfect partner for us." — Rianne Groot Roessink, Marketeer at Processionals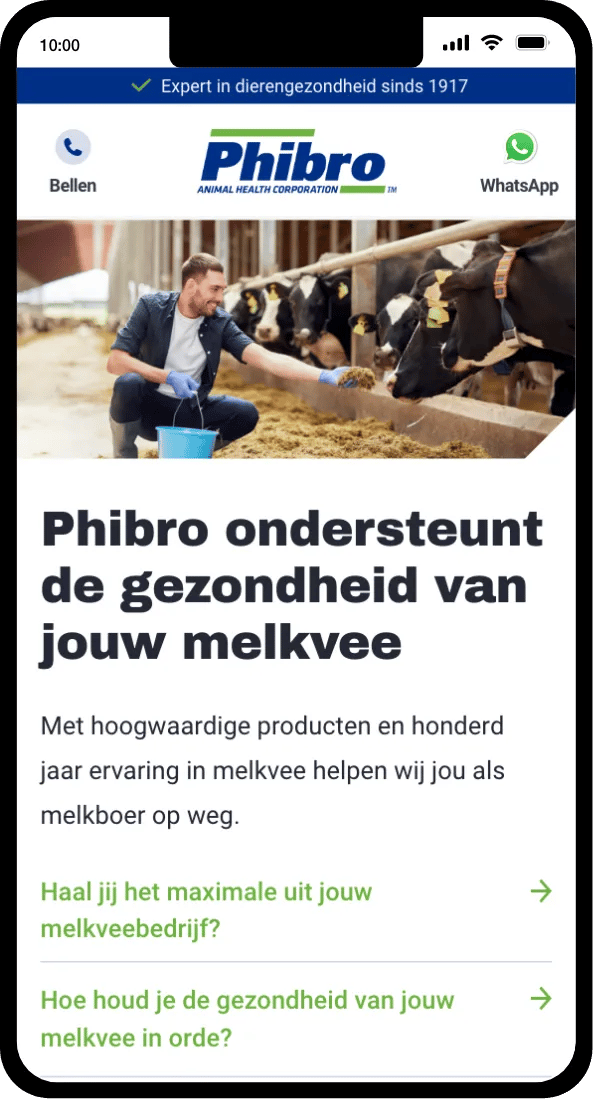 "Bright has developed a super stunning and sleek website for us that has finally offered us perfect visibility across Europe. We're completely on board with the HubSpot philosophy and technology. Visitor numbers to our website are going up on a monthly basis, we're constantly growing our social media following, the initial leads are extremely high quality, and we've already been able to convert them into new customers!" — Arnout Dekker, Phibro Animal Health Corporation
An approach for optimal results
When you get your website designed by Bright Digital, we follow a set, balanced step-by-step plan. During the project, your entire team will stay involved under the direction of a project manager, so that we can achieve your agreed goals within scope and budget.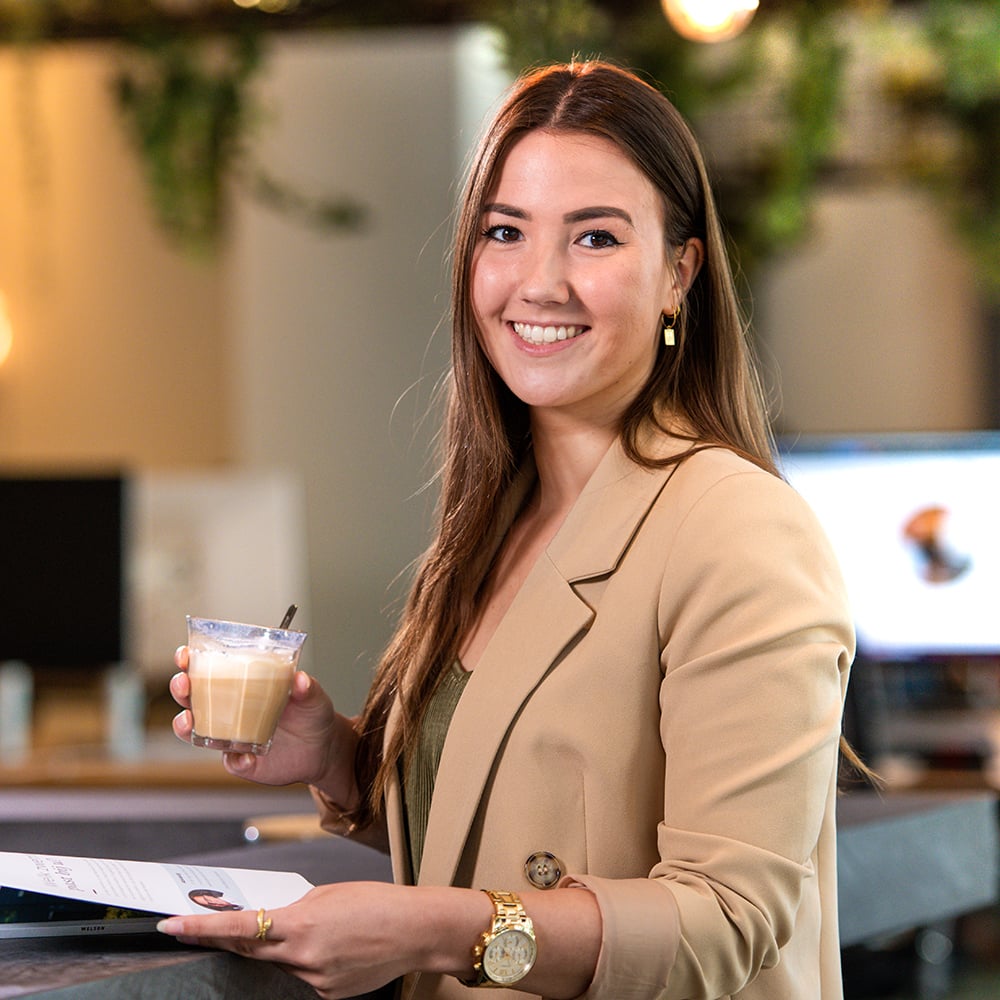 Want to create a website that can help your business grow?