HubSpot Inbound Marketing software
HubSpot marketing software ondersteunt jou in lijn met de inbound methode en helpt je met:
Vindbaarheid
Werk aan het aantrekken van meer website bezoekers.
Leadgeneratie
Converteer deze bezoekers naar leads.
Lead nurturing
Help deze leads in het koopproces zodat ze warmer worden.
Lead management
Maak van warme leads tevreden klanten.
Closed loop reporting
Volg leads van bezoeker tot aan het moment van order.
1. Vindbaarheid
Het verbeteren van de vindbaarheid is stap 1 in het inbound marketing-traject. Als je website geen bezoekers heeft, dan kun je ook geen leads genereren. HubSpot biedt daarom een scala aan functionaliteiten die ervoor zorgen dat je website zichtbaarder wordt.
CMS
Om meer bezoekers naar de website te trekken, moet die wel eerst op orde zijn. Daarom biedt HubSpot een volledig CMS waarmee marketeers op eenvoudige wijze en zonder enige technische kennis blogs, landingspagina's, formulieren en call-to-actions creëren.
Het CMS van Hubspot bevat diverse diepgaande functionaliteiten, maar het bieden van dynamische content is wel een van de meest in het oog springende. Hiermee ben jij als marketeer in staat om de content op webpagina's aan te passen aan de behoeften, interesses en status van leads. Op deze manier kun je content dynamisch aanpassen aan bijvoorbeeld de fase in het aankoopproces of de specifieke branche waarin een lead zich bevindt.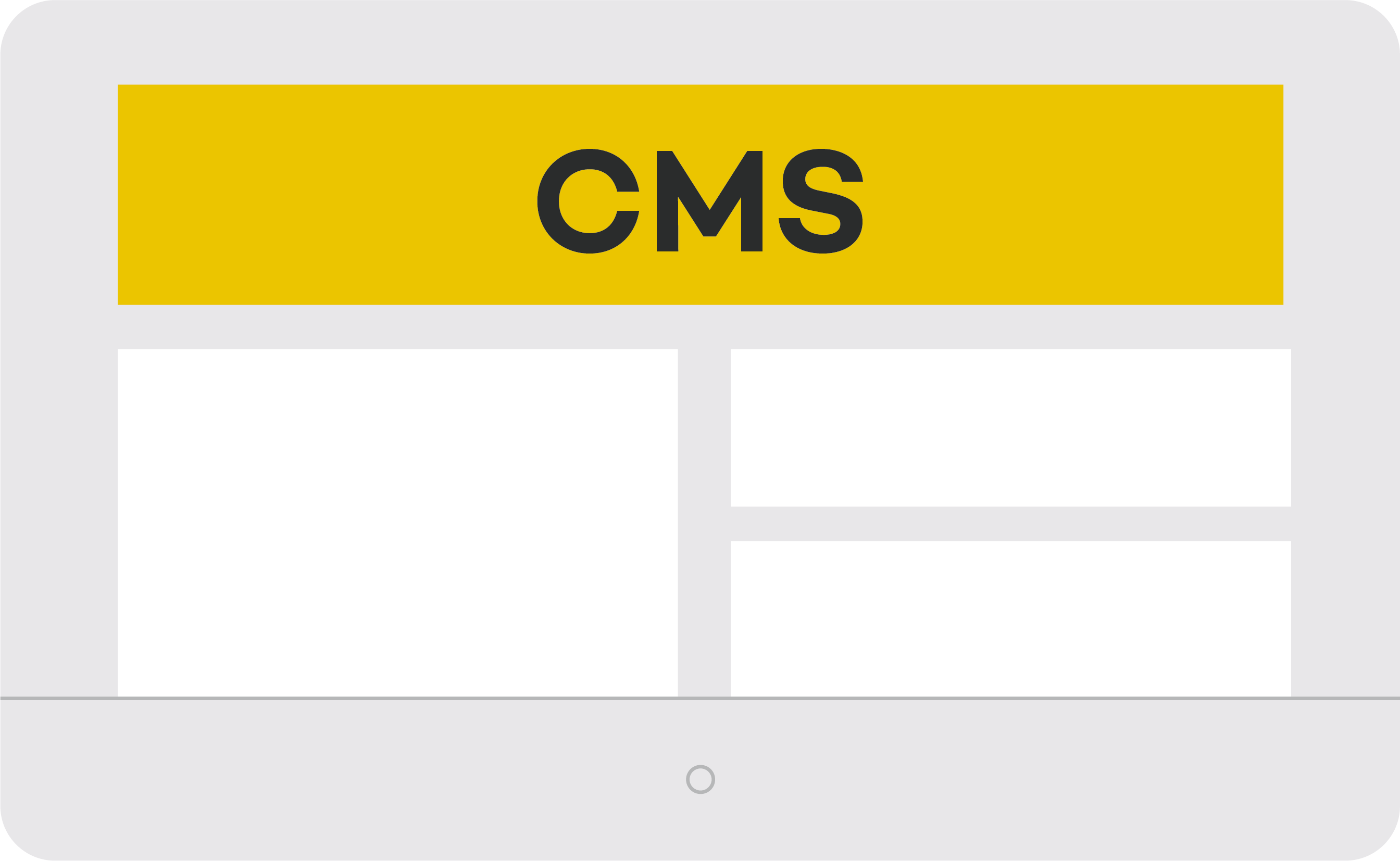 Search Engine Optimization (SEO)
Daarnaast biedt HubSpot diverse SEO functionaliteiten om de vindbaarheid van de website in Google te verbeteren.
Twee prominente SEO functies van HubSpot zijn:
On page SEO analyse: hierbij ontvang je in real time tips over on page SEO van de pagina die je aan het schrijven bent.
Topic clusters: deze functionaliteit ondersteunt jou bij het formuleren van je SEO content strategie. Hierbij maak je onderscheid tussen pillar pagina's (belangrijkste SEO pagina's) en topic pagina's (long tail) die de pillar pagina verdiepen.
Social Media
Het bouwen aan een community en het aangaan van conversaties met je doelgroep is belangrijk voor succes in inbound marketing. Daarom biedt HubSpot onder andere social media planning en social media monitoring functionaliteiten.
Met HubSpot plan je alle social posts op een doordachte manier in en verbind je ze met een campagne om één integraal campagnebeeld te creëren.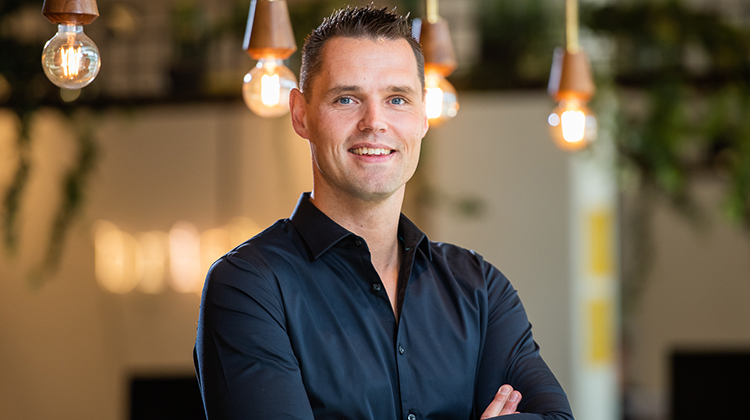 Henry van Olst, Sales director
"Meer weten over HubSpot Marketing? Ik geef je graag uitleg over ons proces."
- Henry van Olst, Sales director
2. Leadgeneratie
Het converteren van bezoekers naar leads is niet eenvoudig. Daarom biedt HubSpot marketeers de tools die hun leven makkelijker maken. Denk bij leadgeneratie bijvoorbeeld aan landingspagina's, bedanktpagina's, CTA's en formulieren.
Call to actions
Je hoeft geen designer te zijn om prachtige call to actions te creëren in HubSpot. Je plaatst ze met één druk op de knop onder blogartikelen of websitepagina's. De click through rate (CTR) van iedere CTA wordt bijgehouden, zodat je kunt evalueren wat wel en wat niet goed werkt.
Landingspagina's
Het aanmaken van landingspagina's kan een intensief karwei zijn. HubSpot maakt dit zo eenvoudig mogelijk. Het is zelfs mogelijk om landingspagina's aan te passen aan het gedrag of de status van de lead.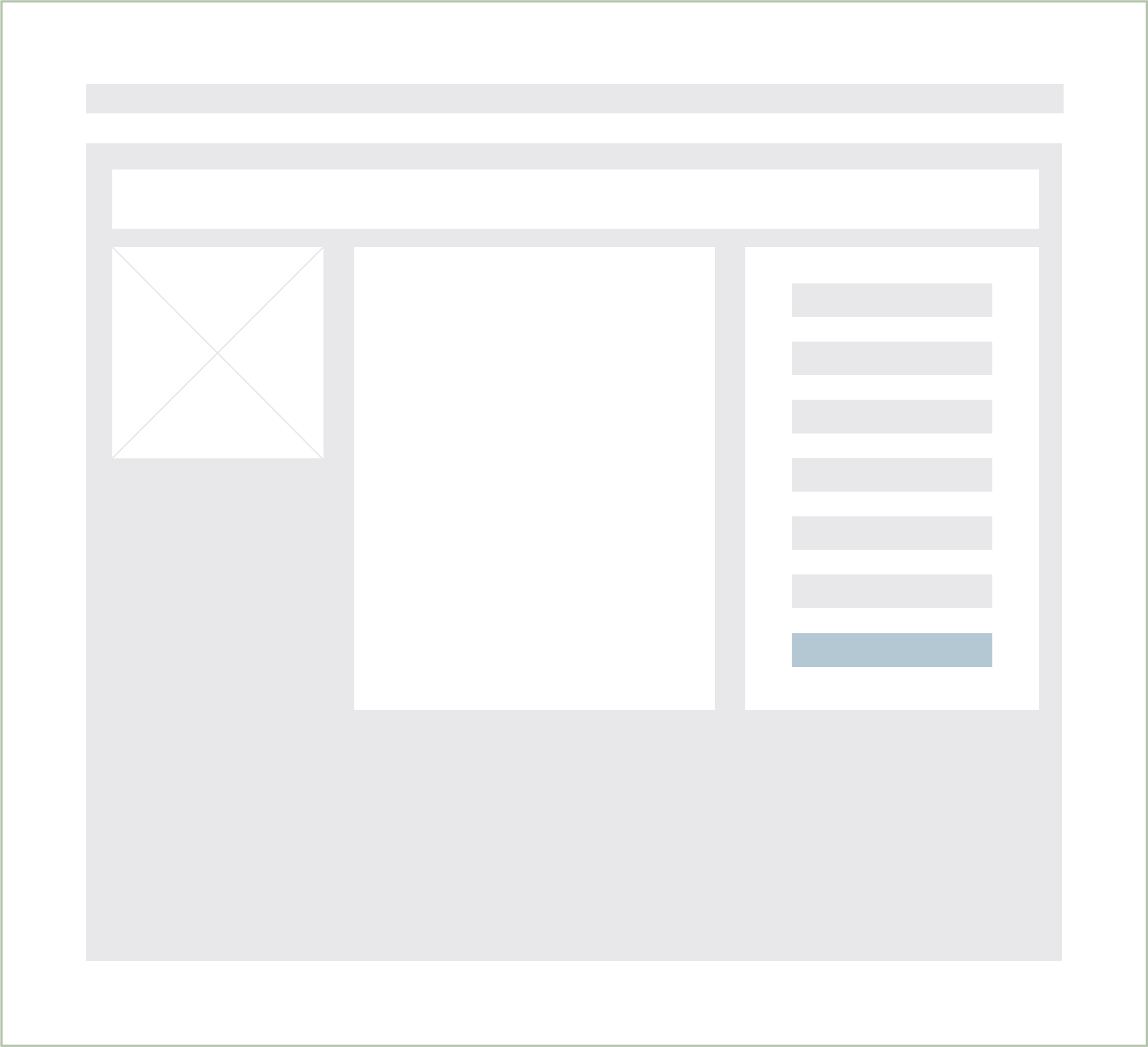 Formulieren
Formulieren maken of breken een landingspagina. Hoe meer velden, hoe hoger de drempel tot invullen wordt. Hier heeft HubSpot iets op gevonden: progressive profiling. Hiermee ben je in staat om informatie gefaseerd uit te vragen zodat leads niet overweldigd worden met formuliervelden.
"Met HubSpot kunnen we leads eenvoudig precies bieden wat ze nodig hebben."
Elles van der Veen, Inbound marketeer
3. Lead nurturing
In traditionele marketing begint de opvolging direct na het binnenhalen van de lead. Bij inbound marketing doen we dat echter net even anders.
Het is belangrijk om op termijn een betekenisvolle relatie op te bouwen met leads. Het vertrouwen groeit dan en je werkt aan de gunfactor.
HubSpot helpt je hierbij met lead nurturing functionaliteiten. Door middel van intuïtieve en grafische workflows bouw je aan doordachte campagnes die jouw leads keer op keer voorzien van persoonlijke en relevante informatie.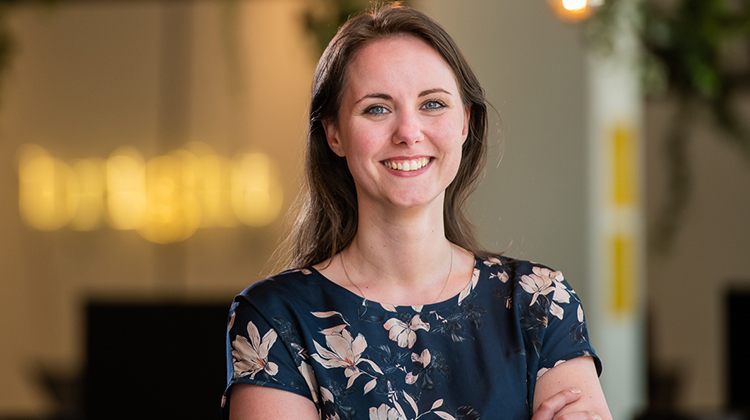 Cherinda Hoofdman, Inbound marketeer
"Meer weten over lead nurturing? Ik geef je graag uitleg over ons proces."
- Cherinda Hoofdman, Inbound marketeer
4. Lead management
Samen met sales werk je als marketeer aan het binnenhalen van klanten. Daarom biedt HubSpot verschillende functionaliteiten op het gebied van lead management.
360 graden lead profielen
Alle informatie en interacties van leads met jouw organisatie worden opgeslagen in de HubSpot database. Informatie als antwoorden op vragen en interacties op de website en e-mails komen bij elkaar in lead profielen. Een bron van informatie voor Marketing, Sales en (later ook) Service.
Lead validatie
Leads moeten voldoen aan twee criteria: de lead moet bij jouw organisatie passen (fit) en voldoende signalen afgeven dat ze klaar zijn voor opvolging (engagement).
De combinatie van workflows en lead scoring geeft jou de mogelijkheid om leads te categoriseren en prioriteren. Zo volgt Sales leads op waar de kans van slagen het hoogst is. Dit is niet alleen effectief, maar voorkomt ook frustratie en frictie aan de kant van de lead.
5. Closed loop reporting
Met closed loop reporting volg je leads tot aan het moment van order en krijg je inzicht in wat er gebeurt met leads in het sales opvolgingsproces. Dit helpt jou om beter te begrijpen waar de beste en slechtste leads vandaan komen.
Richt je aandacht op de beste lead bronnen en bouw de slechtere af. Analyseer het conversiepad dat bezoekers volgden gedurende hun buyer journey en leer meer over de behoeften van je buyer persona.
"Nergens anders vind je zo'n bruikbaar en relevant totaalpakket als bij HubSpot."
Wouter Gijsbertsen, Inbound marketing strateeg
Belangrijkste inbound marketing functionaliteiten
Closed loop reporting
E-mail marketing workflows
Formulieren met progressive profiling
Live chat & chat bots
Notificatie workflows
SEO, o.a. on page en topic clusters
Social media planning & monitoring
Website CMS: blog, landingspagina's en webpagina's
HubSpot Marketing prijzen
- start helemaal gratis
HubSpot biedt prijsplannen voor ieder marketingteam. Start helemaal gratis met HubSpot Marketing Free. Met deze versie genereer je leads en sla je hun activiteit op in de HubSpot database. Combineer dit met het gratis HubSpot CRM en je hebt een vliegende start met Inbound Marketing.
Naarmate je marketingteam en ambities groeien, groeit HubSpot met je mee. Kies een pakket dat past bij jouw organisatie.
*Voor de volledige prijslijst verwijzen we je graag naar de pricing pagina van HubSpot.
STARTER
Inclusief 1.000 contacten
Leads aantrekken en converteren
Creëer mobiel vriendelijke landingspagina's met drag-and-drop, die gebouwd zijn om te converteren.
Landingspagina's
Connect accounts from supported ad networks to your HubSpot account. Create audiences from your HubSpot CRM, and see which ads are generating customers.
Advertentie management
Have 1-to-1 live chats with visitors as they browse your site, and give the information they need to turn them into qualified leads.
Live chat
Use a bot to connect visitors to the right rep, route visitors to the most helpful content, and scale 1-to-1 communications.
Chat bots
Create standalone, pop-up, embedded, and collected forms to gather the contact details that your business needs.
Formulieren
Begrijpen wat leads bezighoudt
Get insight into what a contact is doing on your website. See page views, form submissions, sales activity, and more, all in one place.
Contact website activity
Create static or dynamically updating contact lists based on various criteria using HubSpot CRM properties. Use them to power more personalized content in email, on the web, and more.
List segmentation
Get insight into your email sending reputation, and track email sending reputation over time.
Email health insights
Bouw een relatie met je leads
Send bulk emails that are tested and optimized for different devices and inboxes. Create better emails with a drag-and-drop editor and personalization tokens.
Email marketing
Show ads to contacts that have left your site based on the content they've consumed. Retarget ads on Facebook, Google, or LinkedIn.
Ad retargeting
Send automated emails after pop-up and embedded form submissions to start nurturing and converting leads.
Form follow-up emails
meest gekozen
PROFESSIONAL
Inclusief 2.000 contacten
Automatiseer en personaliseer je marketing
Automate your tasks, email marketing, social media, and ads. Build robust customer journeys using an intuitive visual editor.
Marketing automation
Easily create, manage, and optimize blog and landing pages for different languages.
Multi-language content
Personalize and report on your website and email content, using rules to show different content to different audiences even to anonymous visitors.
Smart content & reporting
Assign points to your contacts or companies based on certain qualifying criteria, like demographics (e.g. location) and behaviors (e.g. web activity).
Contact and company scoring
Betere online vindbaarheid
Create search engine optimized content for your blog based on best practices.
Blog
Identify SEO issues across your entire website, and learn how to optimize your pages to get more organic traffic.
SEO recommendations & optimizations
Use the social media tools to schedule and publish updates, monitor terms, and analyze performance. Works with Facebook, Instagram, LinkedIn, YouTube and Twitter.
Social media
Optimaliseer conversiepercentages
Leverage fundamental ABM tools such as company scoring, properties, templates, and out-of-the-box reports.
ABM tools
Run A/B tests on landing pages and website pages to hone in on the best performing variations in copy and design.
A/B testing
Create events that will sync your CRM lifecycle stage changes to your ad accounts to optimize the delivery of your ads across networks.
Ads optimization events
Host and manage video files within HubSpot. Then embed them onto site pages and in social media. Add CTAs and forms within the videos, and track their performance.
Video hosting & management
Meet verkeer en conversies
See how your content is performing with detailed filters, like bounce rate, average time on page, and more.
Website traffic analytics
Keep your Salesforce and HubSpot data in sync and up-to-date.
Salesforce integration
Create fields that roll up data from other fields. Calculate things like commissions and splits.
Calculated properties
Group specific pieces of content into a campaign and understand how each landing page, blog post, and more is helping you reach your goals.
Campaign reporting
Create custom reports on your marketing activities, and use the data to inform your decisions.
Custom reporting
ENTERPRISE
Inclusief 10.000 contacten
Management van je team en merken
Let users sign in to HubSpot using single sign-on credentials, making it easy for them to log in while enhancing security and your control over who has access.
Single sign-on
Give teams different permissions for your blog posts, site pages, emails, forms, CTAs, lists, or workflows based on role, region, and more, so they can only see and edit content relevant to them.
Partitioning
Organize users on multiple levels based on team, region, business unit, brand, or any other dimension, to suit the way your business works.
Hierarchical teams
Give each team member using your account the right permission levels for different functionality.
User roles
Disable the editing of specific properties for certain reps to keep your team efficient and your database clean.
Field-level permissions
Use a cap to set the maximum number of emails contacts should receive in a specific time frame to avoid over-emailing them.
Email send frequency cap
Breid je platform uit
Store almost any type of data in HubSpot, including subscriptions, locations, shipments, events, and more. View custom object records, set up workflows, and run reports on the data associated with custom objects. Also available on mobile.
Custom objects
Automate your A/B tests using artificial intelligence and machine learning to save time and improve conversion rates on your website.
Adaptive testing
Use webhooks to pass information from your HubSpot account to other web applications that your team uses.
Webhooks
Code snippets that let you run JavaScript code inside HubSpot as a step in the bot conversation.
Programmable chatbots
Analyseer je inkomsten
Assign credit to marketing tactics and teams with built-in attribution modeling based on impact to revenue. Measure success across six different multi-touch attribution models.
Multi-touch revenue attribution
Auto-trigger tasks like notifications and email sends when visitors take specific actions on your website. Report on which events are executed using event completions reporting and customizable event funnels.
Behavioral event triggers and reporting
Automatically score and rank leads based on hundreds of factors. Focus on the contacts that are most likely to close.
Predictive lead scoring
STARTER
Inclusief 1.000 contacten
Gratis tools plus:
Leads aantrekken en converteren
Begrijpen wat leads bezighoudt
Bouw een relatie met je leads
meest gekozen
PROFESSIONAL
Inclusief 2.000 contacten
Starter plus:
Automatiseer en personaliseer je marketing
Smart content & reporting
Contact and company scoring
Betere online vindbaarheid
SEO recommendations & optimizations
Optimaliseer conversiepercentages
Video hosting & management
Meet verkeer en conversies
Website traffic analytics
ENTERPRISE
Inclusief 10.000 contacten
Professional plus:
Management van je team en merken
Multi-touch revenue attribution
Behavioral event triggers and reporting
Hi, ik ben
Johan. Ben jij klaar
om te groeien?
Hi, ik ben Johan. Ben jij klaar om te groeien?
Vraag ons
grow magazine
gratis aan
Vraag ons grow magazine gratis aan